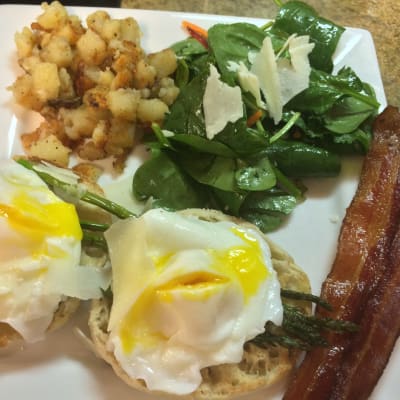 Dine with Us
Gourmet Meals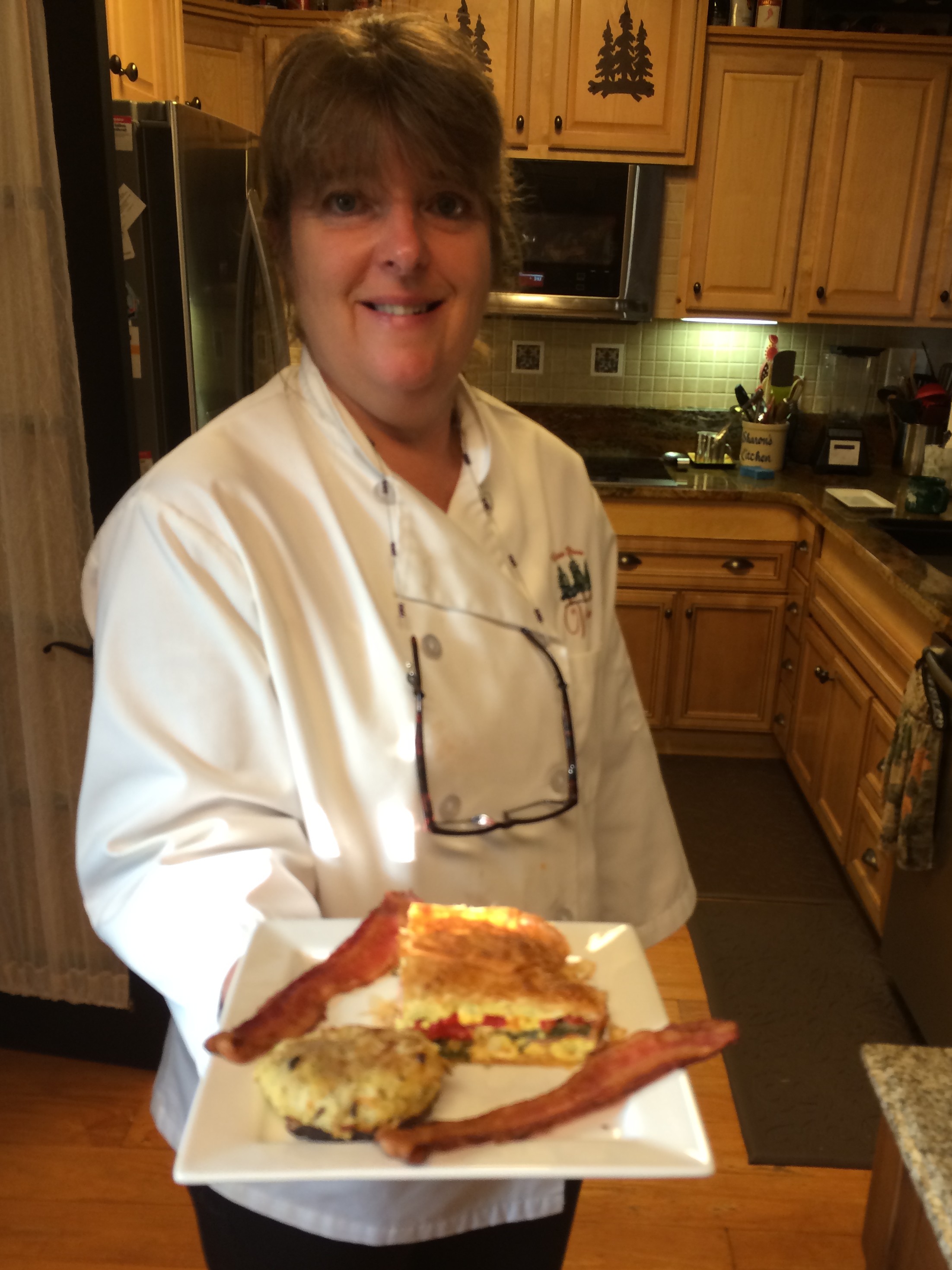 Sharon enjoys creating mouth watering meals for our guests. There are many options available.
Dining Options:
Full Service Dining Room Ad Hoc Dinner is $37.50-$50 per person. We will create for you a fresh salad, delicious main course with side dishes, bread, and dessert. You may add-on your dining to your online reservation using the "add-on" feature.
Simple Ad Hoc Dinner is available for those who are arriving late but would still like a meal. This Ad Hoc meal (same as above) will be left in your personal fridge in your room.
Breakfast is always included with your stay and is sure to exceed your expectations. Enjoy a starter of assorted fruits and breads and the main course of the day at your individual table. Not a big breakfast person? That is not a problem either. Let us know and instead of a full breakfast meal, we can leave assorted yogurt, muffins and boiled eggs in your refrigerator for you to enjoy at your leisure.
*For all meals, please allow 24 hour advance notice for your reservation. Please let us know if you have any food allergies or dietary restrictions and we will do our best to accommodate your needs.